The Official Erica Crooks Blogger Blog ericacrooks.weebly.com officialericcrooks.weebly.com Facebook: http://facebook.com/officialericcrooks YouTube : http://youtube.com/user/officialericcrooks Instagram : http://Instagram.com/officialericcrooks/ Tumblr : https://officialericcrooks.tumblr.com/ Deviant Art : https://www.deviantart.com/officialericcrooks Twitter: http://twitter.com/crooks_erica
Saturday, February 9, 2019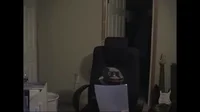 Check out the Official Erica Crooks GIFs https://giphy.com/channel/ericacrooks
Dystopia they announced
What if you were expecting a message from your current president / prime minister or even your monarchy , then suddenly a secret agent which isn't so secret anymore who works for the Illuminati reveals the truth about hierarchical power and well ... George Orwell predicted it didn't he ? SAY , WHO IS THAT GUY ? I NEVER SEEN HIM BEFORE IN MY.... WAIT.... LET GO !
#Dystopia #politicalsatire #politicalcartoon #politicalcartoons #ericacrookscomics #satire #darkcomedy #darkhumor #illuminati #thenewworldorder #newworldorder #cartoon #cartoons #webcomic #webcomics #comic #comics #funny #comedy #humor #lol #lolz #darkhumour #wtf #whoisthatguy #unitetheleft #politics #antiauthoritarian #antitotalitarian #powertothepeoplenotthepeopleinpower
For more check out ericacrooks.com and officialericcrooks.com
Why should INFPs ( and relating types ) compromise their idealism when it's quite possible that they might be a lightworker .
#infp #infps #infppersonalitytype #infplife #infpproblems #infpidealism #idealist #infpdepression #infplightworker #lightworker #lightworkers #idealism #utopia #5DEarth #spirituality #spirit #spiritguides #newage #newthought #anarchism #libertariansocialism #mbti #myersbriggs #myersbriggspersonalitytypes #personalitytype #personalitytypes #EricaCrooks #ericacrookscomics #cartoons #webcomics